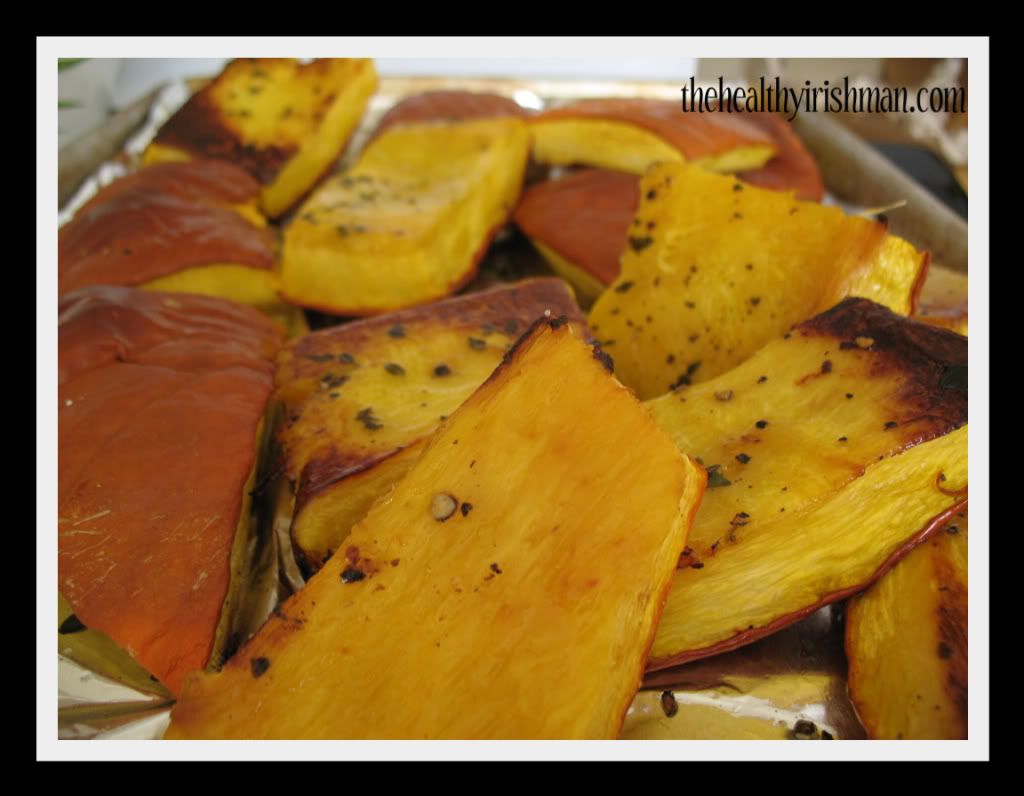 I bet most of you already have your pumpkins for Halloween. Some of you have already chopped them up with faces, but if you're house is like mine, they're plain, untouched, hanging out on the front porch for decoration. And that got me thinking, why not grab an extra one and actually cook it? Bring something new to the dinner table, after all pumpkins have great health benefits: low in fat & calories, rich in potassium, antioxidants & beta-carotene (disease fighters), Magnesium, vitamins C & E and are an excellent source of fiber. Pumpkin seeds are also very good for you and they make a great snack. They're high in essential amino acids and zinc and other vital nutrients such as iron, protein and fiber. Who knew?
A lot of pumpkin recipes call for canned pumpkin but I prefer to roast my own which takes more time but the effort is worth it.
Preheat oven to 375°F. Scrub & wash the pumpkin before cutting in half, scooping out the seeds and stringy flesh, then cutting again into large chunks (no need to peel). Drizzle extra virgin olive oil onto the flesh side and season with S&P. On roasting tray drizzled with olive oil, add a selection fresh herbs (thyme, oregano, rosemary) onto tray. Place seasoned pumpkin flesh side down on tray and roast 'til fork tender, approx. 60 -75 mins. Once cooked, remove flesh to a food processor and puree in batches.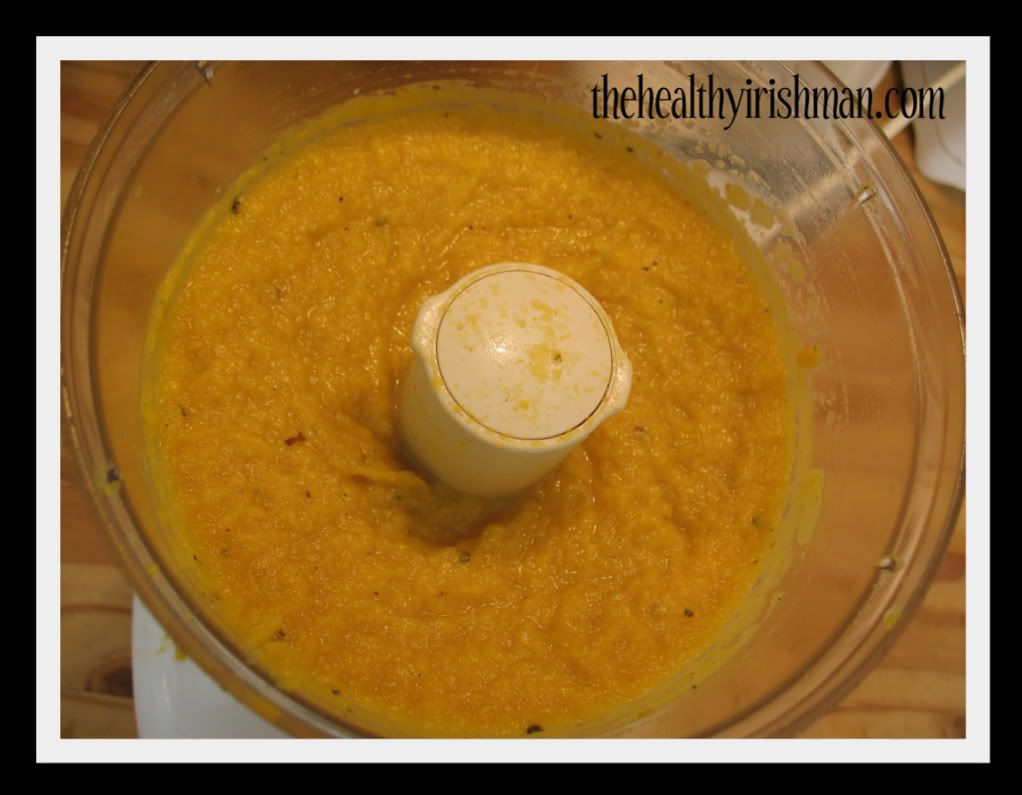 All recipes are made with the finest quality farmers market whole foods, natural and non-processed ingredients as much as possible.