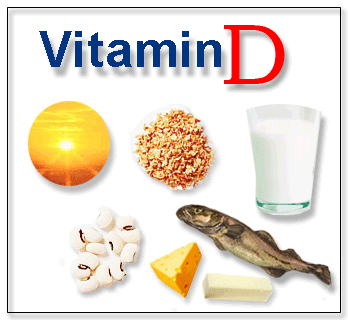 Is 2009 the big year for health? The gyms are packed and it seems we're all spending more time at home (since we've had to curtail our spending habits). As a result we're cooking more and eating better. Television is making it's efforts with shows like The Biggest Loser and Oprah's Life Change-thingy and even Top Chef is getting on the bandwagon with healthier challenges. It seems we're all more motivated to get healthier and that's brilliant. Of course this is the beginning of the year.
If you've been watching the news casts lately or reading the Health section of the papers, you'll know that Vitamin D is all the rage right now. Apparently there's a majority of us lacking this suddenly important vitamin, to the point where some countries are suggesting adults should consider increasing their daily dosage. Since new studies come out all the time, sometimes even contradicting one another, how does one decide what's right for themselves? It's no wonder the supplement companies are a billion dollar industry! I've done a smidge of research on the web and I've found most of these studies are backing vitamin D's newly researched benefits. In addition to its bone health benefits, there's growing evidence that getting some extra vitamin D can help lower the risk of colon and breast cancer.
What about the sun you say? I'd be typing the info forever so I found this great Harvard School of Public Health site to help you understand why the sun's rays aren't cutting it anymore, especially in the over 50 crowd and for those of you living in rainy/smoggy/foggy/overcast weathered regions. Obviously I'm not a scientist, doctor or nutritionist so I'm not going to say whether you should or shouldn't take vitamins, but instead I'll offer food choices high in vitamin D.
According to the HSPH, though very few foods naturally contain vitamin D, good sources include dairy products and breakfast cereals (both of which are fortified with vitamin D), and fatty fish such as salmon and tuna.
Sockeye salmon are an exceptionally rich source of vitamin D: a 4-ounce serving of baked or broiled sockeye salmon provides 739.37 IU of vitamin D. Sockeye also gets my seal of approval for being wild and sustainably caught.
A little cooking tip if you're going to use sockeye salmon: Though it's a smaller salmon species, sockeyes are the firmest salmon which means it can be overcooked easier than any other salmon. If  following a recipe which calls for "salmon" and you're substituting sockeye, you'll want to decrease the cooking time so it doesn't dry out.
As for veg, mushrooms seem to rule this vitamin, though you'd have to eat a lot of them. One cup, pieces or slices (70g) has 12.6 IU which is 3% of the recommended daily value.
So now it's time for you to do your own research to decide what the best plan for yourself is.
Cheers to our health!